A Trusted Name
in Horse Riding Equipment
At Coyote Run Equestrian Products, we offer top-quality yet economical equipment suitable for clubs (4-H, pony) and beginner to professional riders in the U.S., Canada, and anywhere in the world. The equipment is manufactured in Lacombe, Alberta.
Being around for more than 20 years demonstrates that we have premier products.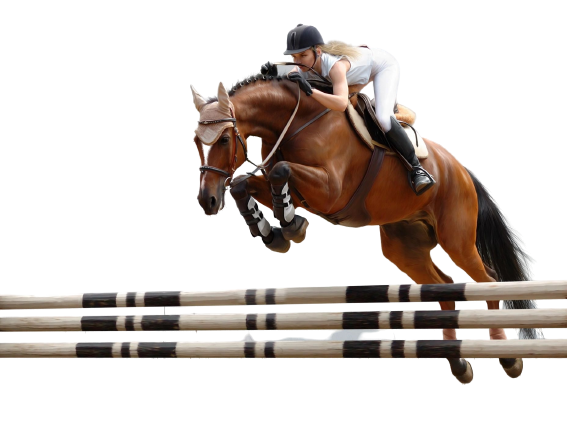 Easy To Handle and Transport
Each jump standard is hollow and weighs only 13 pounds, making them light enough that even small children can carry one in each hand. You can fit 35 jump standards and 105 cups on one side of a standard horse trailer. All of these products only weigh 232 kg, which is less than a 13hh pony.
Our jump standards stack easily on top of each other, and they are designed with a special hook that prevents them from jamming together while in storage.
Height of Stacked Jump Standards




We created flexible jump standards with rounded corners to help prevent injuries for both horses and riders. Our products are perfect for lungeing, they don't have tall wings to snag the lines or piles of units that can collapse, scaring the horse.
Made from rotationally molded UV8-protected plastic, our products can withstand repeated impacts and long exposure to sunlight. They are wind-resistant, designed to remain upright no matter the conditions.
Coyote Run has a multitude variety of colors including: red, green, navy blue, royal blue, white, orange, yellow, purple and black. Custom colors are also available.
All of our products come with a lifetime warranty. We stand behind our products and are confident that they meet the highest levels of safety, quality, and durability.
Get in touch with us today for additional information. We look forward to hearing from you!